This Indian Couple has been travelling to more than 190 countries in the World even with their full-time jobs
We all want to travel the world, but we are all stuck with our jobs, families, and so much more we can't ignore. But here we have a couple, Prasanna and Sangeetha, who made a decision to not let these things get in their way of traveling around the world.
Even after working full-time jobs in India, they are still able to travel to every country in the world. It's fascinating how they have been able to balance their work and travel with so much ease.
Prasanna said in a statement when asked about their experience of traveling in India, "India is more like a continent rather than just a country. When you travel to India, you will end up discovering so many different regions and cultures. Exploring different kinds of terrains, people speaking different languages, and different cuisines. The list goes on." He further added, "The most exciting thing about traveling to a new place is how unique they are when it comes to locale, language, food, things you see, etc. "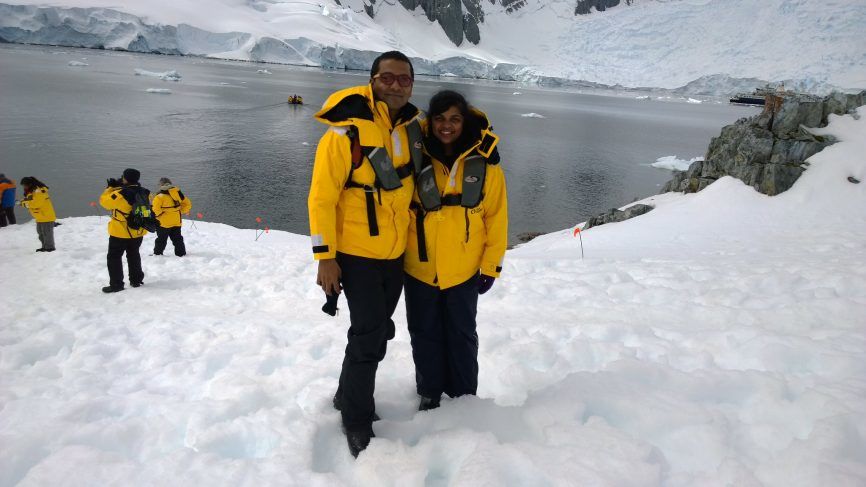 When it was asked how they have been able to travel to more than 190 countries even after working full time, they said, "You need to have both a flexible job and time management skills. There are different kinds of jobs and not all of them will allow you to work remotely such as the tech industry. We are both working for new-age companies, and have been very lucky to have great managers who have adjusted these schedules. But it still meant that we were going to have hectic schedules including completing our work, trying to explore multiple countries on a short trip, facing jet-lag and so on.
You should be able to figure out what kind of a traveler you are. Some people love to spend two weeks in the same place like in Thailand and some people will travel 5 to 6 countries within a week's time. We definitely belong to the latter group, said Prasanna. We love to visit the countries again to experience it properly, but the first goal is to always make a quick visit to get to know the country, its people and the food of course.
When we have started our travel journey, there were not many countries that allowed the Indians to enter without a visa or Visa on arrival but as of now, over 60 countries have this system. So now the Indians can travel the world without the visa issue as trouble.
During the 2000s, while visiting any western country we had to explain where we were from. But now because of the popularity of India, everybody knows it.
It's an interesting fact to know that the popular Indian movie stars, movies (and even TV soaps) are so popular in Africa, the Middle East, and the former Soviet Union Colonies. People have even come up to us and sang Raj Kapoor songs in Armenia and Congo. Some old aunties have even danced to Mithun Chakraborthy's Disco Dancer songs in Turkmenistan. Some young hawkers have even tried to romance with my wife by singing songs from Shah Rukh Khan's movies in Morocco. It is amazing to see how Bollywood has made an impact in the World.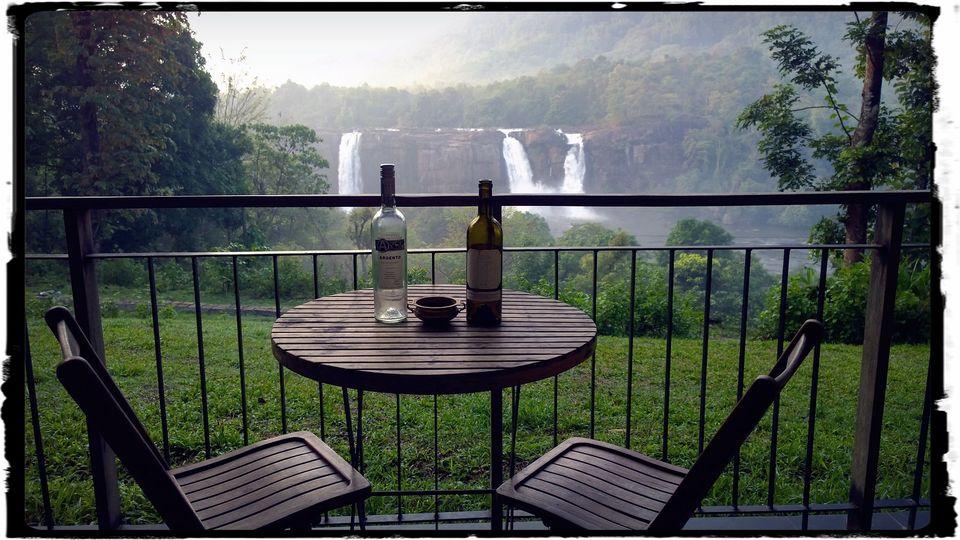 When asked about how their passion for traveling developed, he responded by saying, "Actually, I didn't even have a passport until I turned 25 years old and we traveled internationally for the first time when we had to relocate to the US for a job. We could get so many deals on flights and that's how we had our first trip from Seattle to London. After which there was nothing to stop us. It was an exciting experience to travel to a foreign locale and experience a different culture. Soon, whenever we got a break, we traveled. It is like an addiction.
Prasanna loves having beer in different settings. He said he loved all of his Beerscapes. But the most favorite one would be in Okinawa at the Churaumi Aquarium. It was unique not only due to its setting but also how the stingray suddenly liked the beer I had and made a dive for it. It was a crazy moment.
When we travel abroad, we often find that India is associated with so many stereotypical stuff such as Bollywood, Yoga and dal curry in most of the places. Nobody known about Southern India and the whole cuisine has been generalized under "Indian food". It is funny that they believe that every person in India is an expert in Yoga.
When asked about the impact traveling together had had on his relationship with his wife, Sangeetha. Prasanna said that it actually has been a beautiful and positive impact as we both love traveling and exploring new countries. Visiting new and exotic destinations brings out the romance. We've been married for more than 20 years now and still feel like we're on a honeymoon. We would love to use the hashtag called #RomanticRoadWarriors for ourselves.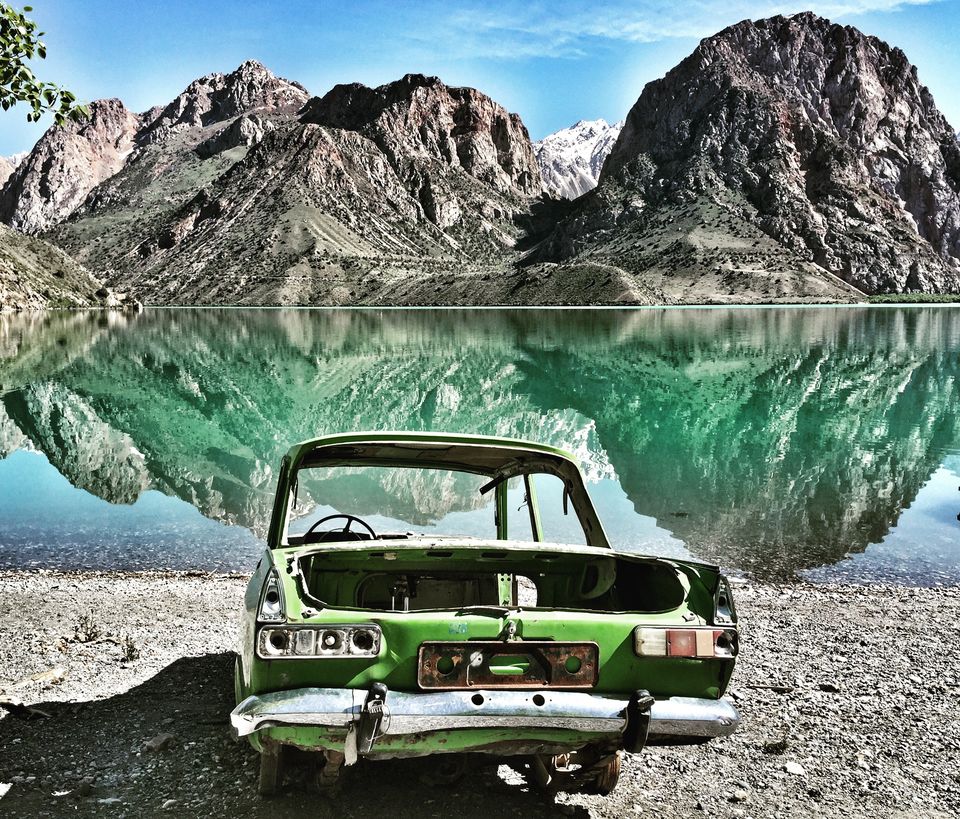 Lastly, when it was asked that how do you suggest other working people to make travel a huge part of their lives, Prasanna replied, The only way it can be a big part of their lives is by not treating it as only a "vacation" but making it a part of their lifestyle. Some people like exploring new places to eat, drink and enjoy in a city. The saw way we like to explore new places, culture, and nightlife. This is why we made travel a regular part of our lives.
We truly think that the experiences that we have are a bigger part of us than all of our material possessions combined. The travel experiences that we have are long-lasting and satisfactory rather than owning any physical objects. In fact, I can't even recollect the things I owned or bought during the last two decades. But, I can never forget the experiences I had enjoyed at the same time. And this is why we have made travel a regular part of our lives.

Read more:- Experience the natural beauty of the beautiful Kodaikanal Town in Tamil Nadu