Variations of Tea - Make India a Paradise for Chai Lovers
Whenever we Indians think about a power-up beverage for our blood cells, the first choice comes in our head is tea. We indeed do not need a reason to indulge our taste buds with tea. India is the home for chai lovers in true sense.
There are various choices of
Indian tea for chai lovers
. It will not be wrong to say that various types of tea relate to various emotions too.
Also read:-

Food Favorites to Taste on an Old Delhi Food Tour
Different Types of Indian Tea One Should Know
Some of the varieties of tea which is famous in various corners of India are discussed below:
Masala chai
Masala chai
is a perfect fit in the monsoon evenings. The aroma and taste of cinnamon, cardamom, clove make the tea soul-warming.
image source-epicurious.com
Kashmiri kahwa
This type of tea contains the tradition of Kashmir. It is usually made in a brass vessel and served with the exotic flavor of saffron, cardamom, and pistachios.some times dried fruits are also added to enhance the taste. So whenever you are visiting the place, don't forget to have a sip
chai lovers
.
image source-thecinnamonlife.com
Tulsi tea
This beverage is known from ancient times. Our ancestors used to have it as a cure to cold and cough.the tradition is still going on, and we must say it does work. Tulsi tea is prepared by brewing tulsi(holy basil)leaves and cloves in water.
Kadhak chai
kadhak chai is usually a perfect kick start to lazy mornings. It contains strong tea flavored with a minimum amount of sugar and milk.
Rongaa Shah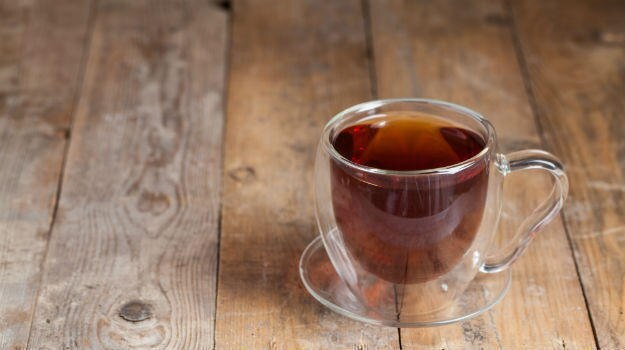 It is a popular beverage in northern India. Especially Assamese prefer this pink colored tea and it is always served hot.
image source-india.com
Green tea
In present time green tea is achieving attention for its miraculous properties.according to research, green tea builds antioxidants in the human body.it also helps in weight loss.
Lemon tea
Lemon tea Fairly known as Lebu
chai tea
is a popular morning drink in west Bengal. This tea is served without milk.
Sulaimani chai
The color of this tea is heartwarming. If you are bored with the same taste of liquor tea, then try this one for a change. Brew some tea leaves in water, add some palm, jaggery and few drops of lemon to it. This is one of the best
Indian teas for chai lovers
.
Malai chai
It is a very heavy beverage. Malai chai or Malai maar ke chai is a type of tea prepared by brewing tea leaves in milk. And at the time of serving heavy cream is added. This tea feels your tastebuds with a creamy texture.
Adrak Wali chai
This one is the best choice of Indian tea for chai lovers on a winter evening. It is made with a sweet punch of ginger and sugar. Try it. You will find that it is a perfect snack for family time chitchat on a cozy winter evening.
Lemongrass tea
As the name suggests, the tea is made with lemongrass leaves instead of tea leaves. Researchers have found that lemon tea is highly beneficial to health. It improves dental health, prevents infection and also helps in lowering cholesterol.
Noon chaa
Noon chai or gulabi chai or sheer chai is originated from Kashmir valley from the Tibetan population. This chai is made by brewing tea leaves in milk and with adding salt. The preparation is completed by adding baking powder. The pink color comes due to the baking powder. On occasions in Kashmir valley, this tea is a must-have snack and served with some nut toppings.
Kaali chai
The very ordinary black tea is known as kaali chai. Kaali chai is more oxidized than other teas. Black teas are made from camellia Sinensis. If taken in a proper way black tea provides some good benefits. It can lower the risk of stroke. However, consuming black tea more than the limit can cause serious health issues.
Butter tea
image source-yowangdu.com/
Butter tea or gur gur is a tradition of Ladakh. But it can easily be a part of
Indian teas for chai lovers
. Gurgur is made by brewing the tea in water for several hours. Then it is poured in a jar and yak butter and a pinch of salt is added to it. The shaken purple liquid is then served.
Hope the article is fruitful to you to grab a piece of knowledge about the variations of Indian tea. So, dont think so much,
just get a taste of these teas.
Also read:-
Calcutta Food: The Story of 5 Signature Dishes