Kodaikanal - The City of Magic Mushroom
Kodaikanal is one of the most beautiful hill stations nestled amidst the rolling slopes of the Palani hills in Tamil Nadu. It is located at an altitude of 7200 feet above sea level. So tourists enjoy cool, Pleasant weather round the year. Famously known as the Princess of Hill Stations, Kodaikanal offers the perfect mix of culture and nature to tourists. But nowadays the Kodaikanal has another reason for attracting tourists. The best way to answer this reason for tourist attraction is the Magic Mushrooms. Yes truly read magic mushrooms. So this vacation if you want to have a psychedelic trip then head towards Kodaikanal. The most popular hill station is becoming increasingly famous for Magic Mushrooms. The magic mushrooms or shrooms which are often articulated contain psilocybin. Magic mushrooms have a content of psilocybin, which is a mood-altering substance. These days the psilocybin is used as a recreational drug by youngsters. These recreational drugs which contain Psilocybin and Psilocin can have side effects such as Euphoria, altered thinking, and hallucinations too. The Magic Mushrooms to look like the same as we use in our kitchen but they can have similar effects as a mild dose of LSD or acids can have. According to the local people of Kodaikanal, earlier it was used as a medicinal aid by the tribal people. Later on, it has gained its popularity as a recreational drug. Since the mushrooms are not banned in India, so the use and sale of Magic Mushrooms cannot be banned as a recreational drug and of course, the local Police and the Narcotics Control Bureau cannot intervene in such sales and use of Magic Mushrooms in Kodaikanal. There are lots of varieties of mushrooms found in Kodaikanal. But some are poisonous too, so when it is used for recreational purposes, every individual should take advice from local or be cautious while taking as you may get in trouble after consuming some of the poisonous varieties of mushrooms. There are many ways of consuming mushrooms. Preferably mushrooms are consumed after drying it. Some individuals love to consume with the omelet, they stir the dried mushroom with eggs and consume it like an omelet. other ways of consuming dried mushrooms are to directly insert them into bananas and have a magical effect of Magic Mushrooms. Mushrooms are found in abundance in Mannavanur Kodaikanal. It is often found in Prairies at an altitude of around 1800 km. The favorable climate for the mushrooms includes moisture filled areas. So generally after the copious rain, locals get into the forest in search of Magical Mushrooms. Forest administrators have tightened their security after receiving the information that locals are trespassing forest in search of mushrooms.

Also read:-Khabru Waterfall highest waterfall in Himachal
Availability of Magic Mushrooms
Nowadays the youngsters are heading towards Kodaikanal, to have the real experience of Magic Mushrooms. Mushrooms are available during
monsoon season
only in Kodaikanal. So if you want to enjoy the magical mushrooms then
the best time would be from September to November
, during these months you will find big, fresh Magic Mushrooms. If tourists are looking for enough deal of Magic Mushrooms then they can head towards Vattakanal cafes to have fair deals.
Psychedelic Effects
Magic Mushrooms is scientifically known as Psilocybin Mushroom. It is banned in many countries like the U.S, Australia, U.K, and Germany. In some countries, it is legal too such as Brazil, the British Virgin Islands, Czech Republic. But the sale and transport of mushroom are considered as illegal drug distribution due to its chemical component content known as Psilocin. Psilocin is banned in India. In past years there have been many arrests in South India for carrying Magic Mushrooms but none of them are legally punished as carrying mushrooms is not banned in India. Carrying mushrooms are not considered Illegal in India. But Magic Mushrooms have a hallucinogenic substance called Psilocybin which produces hallucinogenic effects if consumed.

Also read:-Remain In These 5 Historic Castle Hotels Around The World
Dosages of Magic Mushrooms
The dosages of Magic Mushrooms depends upon the total content of psilocybin and psilocin. The content of both the chemical composition varies between the different species of Magic Mushrooms and even sometimes the chemical composition varies in the same species of Magic Mushrooms too. A typical dose of the rather common species,
Psilocybe
cubensis
, is approximately 1.5 to 3.5 grams, while about 3.5 to 5 grams of dried mushroom material is considered a stronger dose. 5-7 dried grams is often considered a heavy dose.
Effects of Magic Mushrooms
The Magic Mushrooms are not addictive substances but can have similar effects like the mild consumption of LSD or acid can have in an individual body.
Physical Effects of Magic Mushrooms
The oral consumption of magical mushrooms can have minimal physical reactions depending upon the dosages and species of Magic Mushrooms consumed by an individual. Common physical reactions include vomiting, nausea, loss of appetite, blood pressure elevation, weakness in limbs, relaxation of muscles, increasing pulse rate and yawning. Individuals may face swelling of pupils. Dizziness and coldness in the extremities are other physical reactions.

Also read:-Everything that you need to know about Indias first pod hotel in Mumbai!
Sensory Effects of Magic Mushrooms
Several sensory effects are visible after the consumption of Magic Mushrooms. An individual may have noticed changes to the audio, visual, and tactile senses may become apparent from between ten minutes to an hour after ingestion. The auditory sensation is much more stimulated than before.
Trippers guide to Kodaikanal
Now Kodaikanal is famous for Magic Mushrooms. Here is the tripper's guide to help you to get the magical effect of Magical Mushrooms.
How to score magic mushrooms
The best way to get Magic Mushrooms is to head towards the Kodaikanal town center. But the tourists should be cautious along the area of Vattakanal, as due to police patrolling the area is under vigilance. If you need to score from a person, then the best way is to go through contacts of people who have first-hand experience.
Safe Plucking
The monsoon period is heaven and a delightful season for Magic Mushrooms. They grow in abundance after rain in grassy areas near cow dung. The peak season for Magic Mushrooms is from August to November. The tourists should take the local guide for plucking, as some of the varieties of Magic Mushrooms are poisonous. The local guides can only identify the spots having psychedelic ones.
Mushroom exploration
The mushroom tourists should head towards Vattakanal, for fresh and big mushrooms. The expansive green views with dense forest will mesmerize the tourists and the abundance of Magic Mushrooms will create a magical effect.
Fresh mushrooms
Fresh mushrooms are costlier than dry mushrooms. But whether or not the dry ones are worth buying depends on how they are dried. In Kodi, a lot of the dry mushrooms youll get are actually really mild because they havent been dried properly (they are not meant to be dried in the sun which is what most people do).
Storage of Mushrooms
The best way to store mushrooms is to keep the Magic Mushrooms with local honey. The fresh mushrooms should be consumed as soon as possible to have maximum effects. Dealers suggest that they can be stored like that for a year (and dried ones can be stored for up to six months to a year). Kodaikanal is very beautiful and an individual can have an incredible experience with the Magic Mushrooms. With her wooded slopes, mighty rocks, enhancing waterfalls and a beautiful lake, Kodaikanal is a charming hill station. Kodaikanal is known far and wide for its
'Enchantment MUSHROOMS
' which has a psychedelic substance called psylocibin which delivers stimulating impacts if expended.
Also read:-HIGHEST BUNGEE JUMPING IN INDIA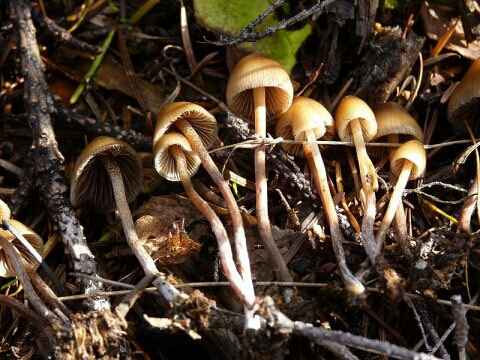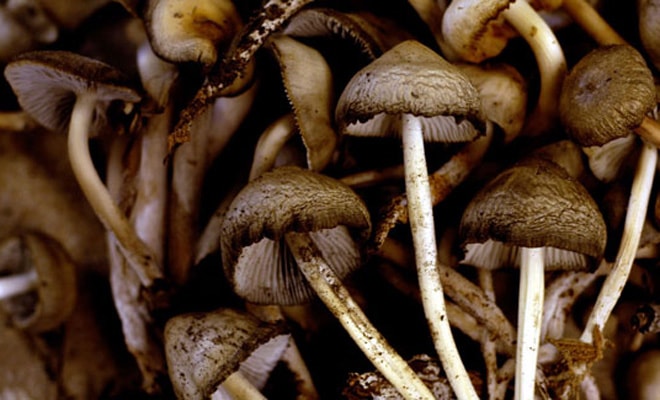 i
mage source-tripoto, businessinsider