Know the best Street Food Joints in the Delhi University Campus
Delhi University is a public University. Apart from being known for its teaching and academics, it is known for its amazing variety of food. The street food of Delhi University is popular among the college crowd. The Canteens of the Delhi University Colleges also offer the best delicious snacks and dishes at pocket-friendly prices. We have a list of the best food joints in the North and the South campus of Delhi University.
Chache Di Hatti
This place offers the best Chole Bhature. The Bhature is light, crispy and non-greasy and the Chole is spicy and delicious. The imli chutney is also served with Chole Bhature. It gives a tangy touch to the dish. The dish is extremely affordable as it is priced at Rs. 50. The food joint gets open at 9 am in the morning. The food at Chache di Hatti gets all sold out by noon so the best time to visit here is before 12 pm.
Address: Chache Di Hatti, 32, Near All Smile Dental Clinic, Kamla Nagar


QD'S Restaurant
QD's is one of the most popular food joints in the North Campus area. The must-try dish at QD's is their Tandoori momos. Other dishes at this restaurant include North Indian and Chinese cuisines. The cost of dining for two people at QD's is approx Rs. 500. The service is good and it is a hub for the college students who come here after classes to chill and hang out with their friends. Besides, who doesn't love a good plate of momos? People especially come here to try out their delicious finger-licking Tandoori Momos. Other delicious dishes at the QD's include butter chicken with naan, honey chilli potato and many more. The money spent here will be worth it!
Address: 2520, 1st Floor, Hudson Lane, Kingsway Camp, University Enclave, GTB Nager, New Delhi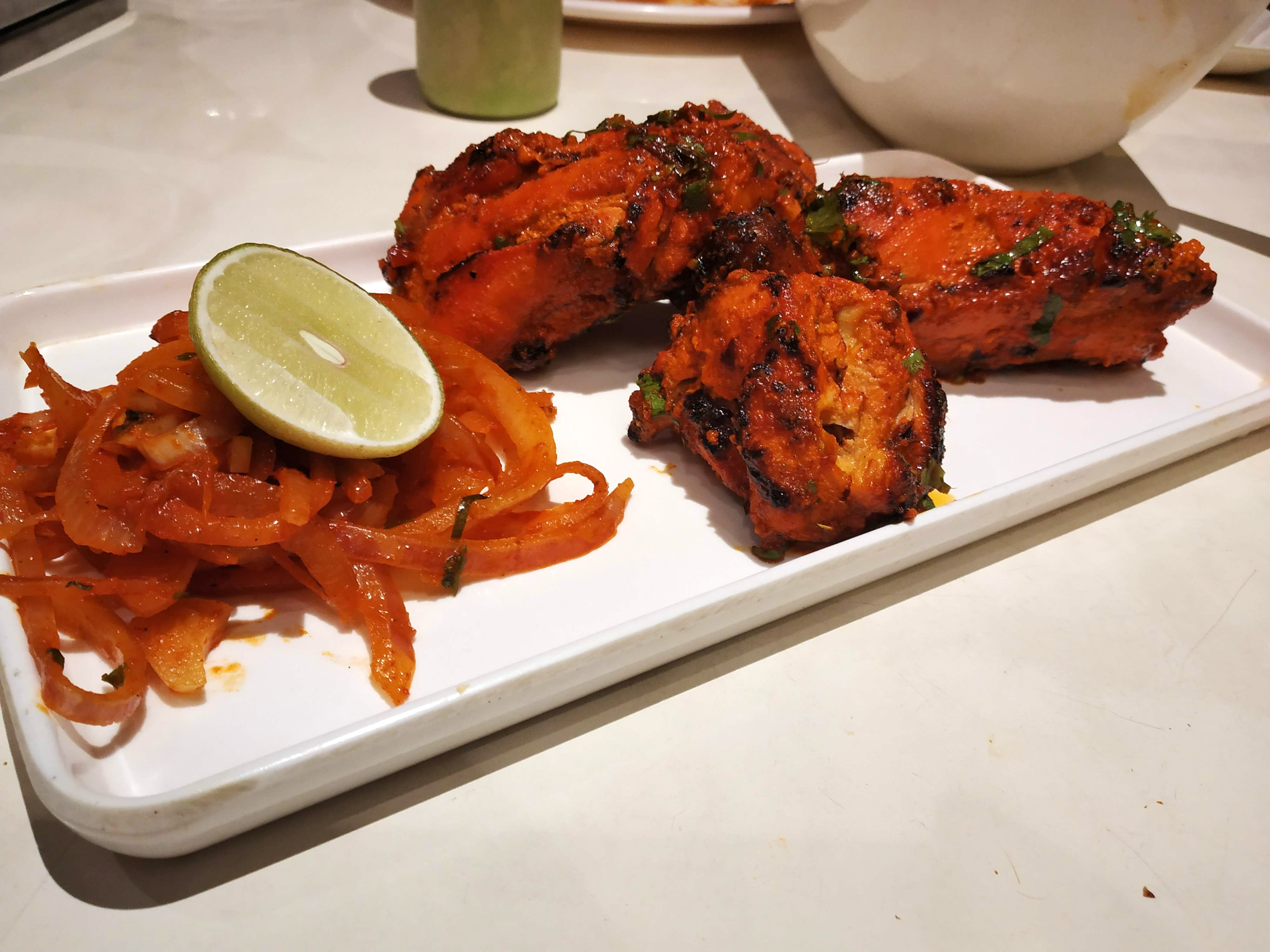 Momo's Point in Kamla Nagar
It was one of the first eating joints of Kamala Nagar. There is a seating space of approx 20 to 25 people and the place is air-conditioned as well. An interesting fact is that the owner of the place, Harsh was a student of the Hansraj College. There are various types of lip-smacking dishes you can come and try out with your friends. Some of these are steamed pork, chicken and vegetarian momos, fried momos, tandoori momos, honey chilli potatoes, Spicy chicken winglets and Fried pork momos etc. Whenever you come here, you will always find a long queue in front of the joint as the college kids are mad about the food at this place.
Address: 47 UA, Block UA, Jawahar Nagar, Kamla Nagar, New Delhi
Tom uncle Maggi point

By far, Tom Uncle Maggi Point is the most popular food joint on the north campus. This place is like completely different heaven for the college-going kids. They have the best of the best Maggi which is available in a variety of flavours such as Oregano Maggi, Butter Maggi, Cheese Maggi, Masala Maggie, Chilli paneer Maggi. They also serve a variety of cool drinks too. The food is affordable and you will not end up spending more than. 100 rupees here. Their Double Masala Cheese Maggi is for only Rs.45 and wins our hearts.

They have a menu of 50 different Maggi types. It is only a small food joint and the crowd just wants them to expand their seating arrangements. It is true that Delhi university kids are most familiar with this place.
Address: Tom Uncle's Maggi Point, Near Ramjas College, Maurice Nagar Chowk, North Campus, Delhi University-GTB Nagar


High On Burgers
High on burgers is the famous food joint in the South Campus. The students of the South Campus hang out here most times. They offer a huge variety of burgers, whether it is veg or non-veg. There is a whole lot of variety when it comes to sauces and add-ons. High on Burgers is famous for their chicken sausage burger with smokey sauce and chilly sauce, Shammi kebabs, masala fries, hot dog on a stick and various other finger-licking good snacks. It is affordable for the college kids and you can enjoy your food within 100 rupees.
Address: 213, Satyaniketan, New Delhi
Rigo Noodles
Rigo Noodles is also a popular food joint in the Kamala Nagar market. Some of their signature dishes are of Thai, Chinese and Tibetan cuisines. These include the Szechuan momos served with spicy gravy, the Thai curry served with steamed rice and the thukpa. The place is popular among the Delhi students who hang out here with their groups and enjoy the amazing food at affordable prices.
Address: 30, UB, Block UB, Jawahar Nagar, Kamla Nagar, New Delhi
Famous Mutton Dosa
Delhi School of Economics is a college of the Delhi University that has one of the best canteens. The famous dishes of the canteen include the mutton cutlet, chowmein, mutton dosa and masala coke, cold coffee and many more. This is the perfect place for all the non-veg lovers. It also offers tasty veg and non- veg thalis at affordable prices. When it comes to desserts, you will find some of the best desserts in this canteen for your sweet cravings.
Address: University Enclave, Delhi
Minced Cutlet at the St. Stephens College
St. Stephens comes in the list of the top colleges of Delhi University when it comes to academics and placements. It is widely known for its minced cutlet from the canteen of the college. You will find other must-try food items on their menu as well.
Address: Sudhir Bose Marg, University Enclave, New Delhi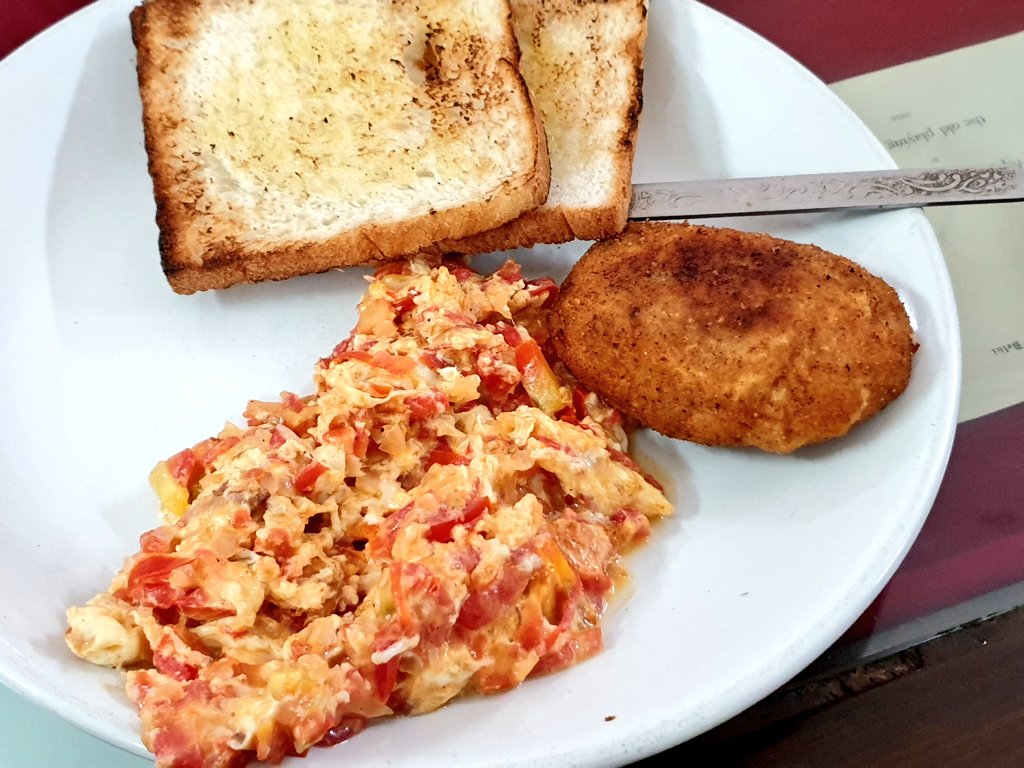 Muradabadi Biryani
This place is to be for all the biryani lovers out there. You will find the best Chicken biryani here that they serve with spicy and heavenly gravy. It is priced just at Rs. 100 and they deliver it in seconds which is surprising.
Address: Plot no 9, GTB Nagar, Banda Bahadur Marg, Mukherjee Nagar, New Delhi


Gol Gappe And Aloo Tikki
There is a small stall right outside the Jesus and Mary College located on the Bapu Dham road. Although the food joint is famous in the area but still not many people know of this amazing joint that serves one of the best Aloo Tikki and Golgappas in the area. The freshly made Aloo Tikki is super spicy or super sweet as per choice and the gol gappas too. This too at an affordable price.
Address: Bapu Dham, Chanakyapuri, New Delhi
Chowringee Lane
Satya Niketan is a hub for the college kids who often come here to party and hang out with their groups. It is located right where the South Campus is. The most popular food joint in Satya Niketan is the Chowringee lane that offers a variety of rolls like the chicken seekh roll, chicken tikka, and butter chicken roll. They also have a shawarma stall that serves delicious shawarmas along with mint chutney. The place is affordable and offers the yummiest snacks.
Address: Shop No.93, Opposite Venkateswara College, Satya Niketan
Satya Niketan
Satya Niketan is basically a lane where there are restaurants and cafes all over that lane. You'll find a new cafe opening up every few months. To easiest way reach, Satya Niketan is by metro. There is a metro station on the pink line named "Durga bai Deshmukh South Campus" and it is just outside the station. Some of the top cafes in Satya Niketan includes BYD, Woodbox, QD's, Echoes, and many more. There is also a famous momo joint in the inner lane that is named KFC Momos and is famous for their KFC momos itself. BYD is famous for its BYD Cheese Bomb Burger, Cheesy Nachos Mexicana and Butter Chicken Pasta.
Majnu Ka Tilla
Majnu Ka Tilla is a place slowly becoming a hangout spot for the kids. There is a famous Tibetan Monastery here as well. A famous Tibetan dish known as the Laphing is sold here. This dish is perfect for the summers as the Laphing is a cold noodle soup with different flavours. Majnu Ka Tila is considered to be a popular breakfast place on the north campus of Delhi University. They have the famous AMA Cafe offers an amazing breakfast menu that includes the fluffy pancakes, loaded sandwiches, and freshly made raw pressed fruit juices.
Address: Majnu Ka Tilla, New Aruna Nagar, Delhi




Also read:- List of the Holidays in 2020 is out plan your vacation now


image source-YouTube , LBB , Taste of City , twitter